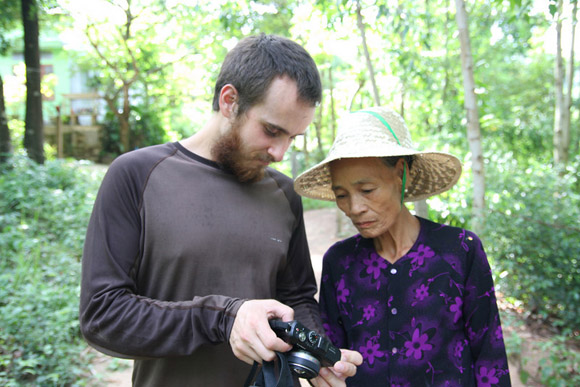 Have you ever felt there was more to life than the status quo?
Do you believe that youth is a mindset?
Are you determined to live a life of learning, growing, and making a difference?
This site is dedicated to the exploration of what it means to be human. It's a place to be inspired and motivated to discover your own inner beauty. You will read things here that cause you to think about life from a different angle.
I will help you:
Work towards something that will outlast you
Discover and reach your greatest human potential
Embrace your unique inner strength and beauty
Change the world by starting with your own
Live authentically and be proud to be you
Use your imagination and dream big
Explore what it means to be human
Understand who you really are
Follow your inner compass
I publish new thoughts and essays a few times a month. You can subscribe to follow along or check back here at the site for updates. I also publish a Journal and Notes.
A little about me
I grew up in a small rural town about forty miles north of Boston, Massachusetts in the United States. Before I was born, my parents adopted a combination of Buddhist and Hindu teachings and my childhood was very much oriented towards the ancient Indian culture. My name is of Indian origin but I'm not Indian.
I was home schooled as a child and at the age of twelve my parents gave me the responsibility of teaching myself. Through my teens I taught myself computer science and software engineering and started my first business when I was sixteen. To this day I have not had any formal education.
I have an entrepreneurial spirit, a passion for science and technology, and a thirst for exploration and learning. When I'm not staring into a computer screen, you'll find me lost in thought or outside reconnecting with nature.
The Transition to a Nomadic Explorer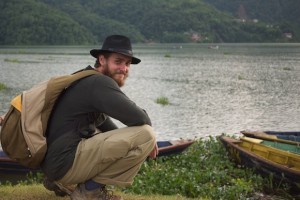 In early 2010, I sold nearly all my possessions and left a decade-long career in the IT industry to pursue a childhood dream of traveling the world. I arrived in south India just one month shy of my 28th birthday with $1,500 to my name and one bag on my back.
The plan was to live in a foreign country for six months on a monthly budget of $250 and to give myself time to discover who I was and what I wanted from life. I had no idea how profoundly that trip would change my sense of purpose and direction.
Instead of discovering myself, I discovered an entire planet that needed my help. I met so many people who desperately needed someone who cared, someone who was willing to do whatever it took to help them. I evolved and grew as human being.
"As human beings, our greatness lies not so much in being able to remake the world but in being able to remake ourselves." ~ Mahatma Gandhi
The following series of posts will better explain the impact this trip had on me:
The Entire World Is Knocking At My Door
The Plan: 6 Months, 3 Countries, and $3,000
An Inner Earthquake: My First Three Months Living as a Nomad
Discovering the Real Nepal
The Lifestyle of a Minimalist Digital Nomad
Homesick in a Strange and Privileged Land
I'm now focusing on developing a small online business that will allow me to continue traveling while simultaneously creating value and giving back to the global community.
Embracing a Philosophy of Practical Minimalism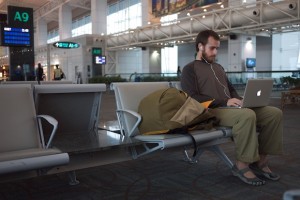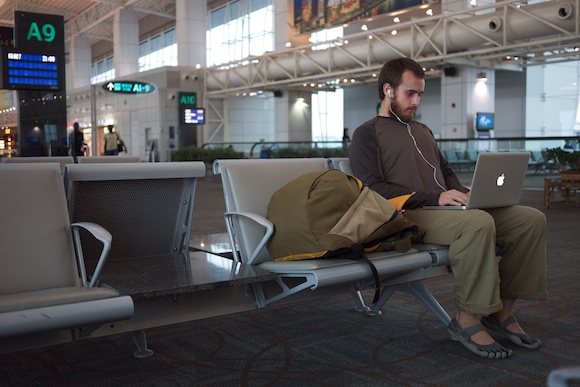 I'm a minimalist who believes that life should only contain the things necessary for achieving our goals. The application of minimalist principles to everyday life is what I refer to as practical minimalism.
I don't advocate getting rid of stuff just for the sake of reducing what we own. We should decide what is truly important in our life and then choose to focus our time and energy on those things.
We need to drop the scarcity mindset and recognize that everything we could possibly need will be there for us exactly when we need it.
As a digital nomad, I choose to live with just a handful of things. I use technology to earn a living, to communicate, to create, to learn, and to grow. This lifestyle allows me the freedom to travel and explore the planet.
If you're a parent whose goal is to provide for your family, your needs will differ from mine. If you're a student, a small business owner, or a CEO of a Fortune 500 company, your goals will dictate the decisions you make about what's important in your life.
The practice of practical minimalism asks that you do make those decisions and that you eliminate everything else. It means not holding onto things out of fear of losing them (scarcity mindset) and instead recognizing that you will increase your strength by letting them go (abundance mindset).
Laying the Groundwork for Sustainable Abundance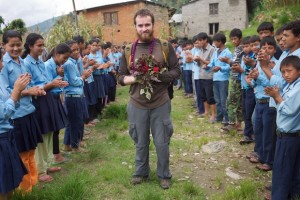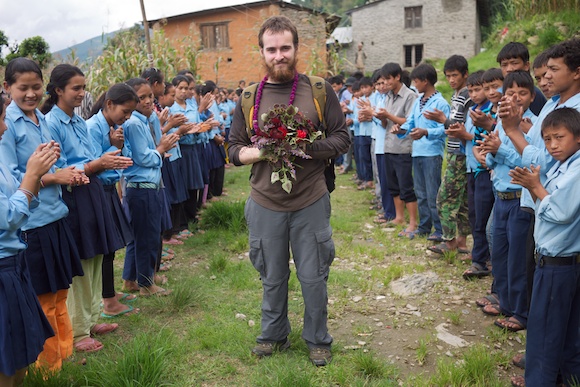 We should build spaceships and become a spacefaring civilization. We should develop technologies that improve our quality of life and bridge the gap in communication. We should study and learn how our bodies work, create great works of art and literature, and enhance our understanding of the universe.
But what good is going to the stars if we cannot take care of ourselves? What good is an abundance of knowledge and technological innovation if we cannot feed every single child on the planet? What good is exploration and progress if we don't know who we really are?
The quest for advancement needs to be matched by a desire for understanding who we are. It needs to be paired with a consideration for the future. If we don't have an eye on long-term sustainability, what's the point?
As we integrate technology into our lives, we need to take an active role in nurturing our relationship with the Earth and keeping alive those things that make us human.
We need to share our great wealth of knowledge and experience with those who need it so that we can work towards eliminating inequality. We need to focus on creating a future of sustainable abundance.
That is the balance I'm working towards.
Join our Community of Passionate Changemakers
This blog is just one small part of a greater community of dreamers who have a passion to think big and beyond themselves. Our aim is to use our individually unique potential for a greater purpose, to promote human sustainability, and to help rid the world of inequality.
I use this space to play my role by sharing and discussing ideas, teaching principles of practical minimalism, and providing insight into how the lifestyle of a digital nomad can be combined with a mission to make a positive difference in the lives of others.
Are you passionate about life?
Do you want to make a difference?
If you answered yes to either of those questions then you're already part of this movement; you're already a passionate changemaker.
I invite you to join our community of passionate changemakers and share your story, your experiences, and your wisdom.
Recommended Reading
If this is your first time here, the following list is a great place to start:
A Vision for Life on Earth
Raindrops of Change
Attitude is Everything
9 Nomadic Principles for Everyday Life
33 Moments of Introspection
Advice for my Future Self
7 Pieces of Advice for my Younger Self
Video: Follow Your Inner Compass
The Pursuit of Knowledge
Why You Matter the Most
Taking Responsibility For Our Creations
The Revolution Starts Here
Love is Enough
You are an Artist
You can also take a look at the archives page for a list of the previous 50 essays.
Interviews and Press
Moved to the Press page.
<
div id="contact">
Contact, Connect, and Follow
Biography
Raam Dev is a writer who seeks the adventure and wisdom of experience. He shares knowledge and ideas with great respect for individual potential and holds high regard for the legacy of humanity.
Raam travels the world as a nomad and lives with what fits on his back. You may catch him crafting words in a cafe, running barefoot through a forest, or lost deep in thought questioning what it all means, but you can always find his latest work on RaamDev.com.
Condensed version:
Raam Dev is writer, thinker, and world traveling nomad. You may catch him crafting words in a cafe, running barefoot through a forest, or lost deep in thought questioning what it all means. Discover his latest work on RaamDev.com.