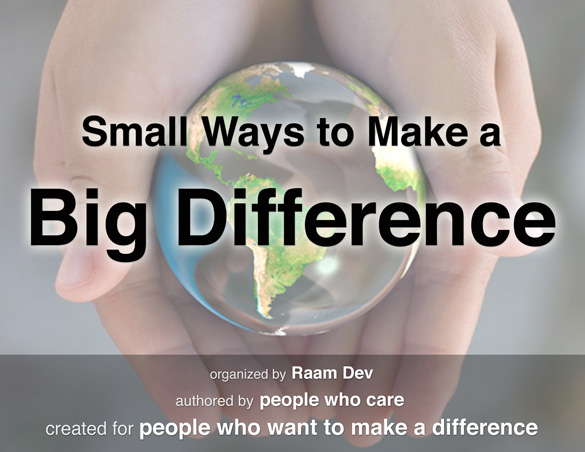 Exactly three weeks ago, I started working on a collaborative project that had no name. I sent out dozens of emails requesting participation and quickly realized that I needed some way of organizing the emails so they wouldn't get lost. So, I created a tag in Gmail for this project and I named it with the first thing that came to mind: "Change the World".
Every time someone replied to an email for the project, the "Change the World" tag in my Gmail account lit up and it put a smile on my face.
Every time I got an contribution, it reminded me why I was doing this project. It reminded me that there are so many people all over the globe who genuinely care about this world and who have ideas for how to make it a better place.
In just three weeks, over 40 bloggers contributed more than 100 ways to live more sustainable, to live happier and healthier, to get more out of life, to inspire and share, to reconnect with our true selves, to be a leader, to exist more intelligently.
More than 100 ways that you can begin setting an example to be the change you wish to see in the world. More than 100 ways to make a difference in the world right now. Continue reading →