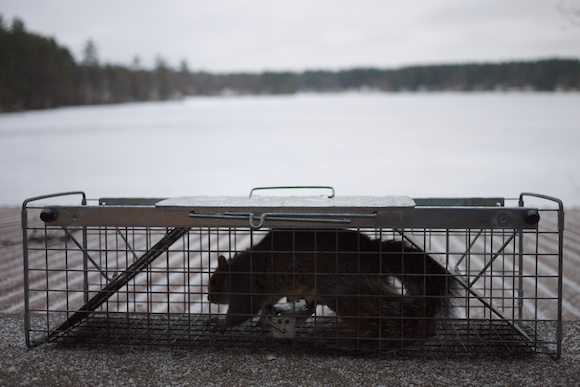 The cage rattled and the creature inside gnawed and pulled at the metal bars. It was a Grey Squirrel, one of several that had chewed a nest into the side of my parents house. My dad was catching and releasing them several miles away with the hope that they would find another place to nest. The trap was designed to cage, not harm, so thankfully the creature inside wasn't hurt.
Due to the design of the trap, tipping the cage over would cause the doors to unlock and open. The squirrel was definitely big enough to tip the cage over, but instead he paced back and forth and occasionally stopped to gnaw and pull on the metal enclosure.
That's when I found myself wondering what a human would do if placed in the same situation. Despite there being no indication that tipping the cage over would open the doors, a human would surely try that anyway.
I realized that's what makes us unique: When the outcome seems hopeless, we test the impossible.