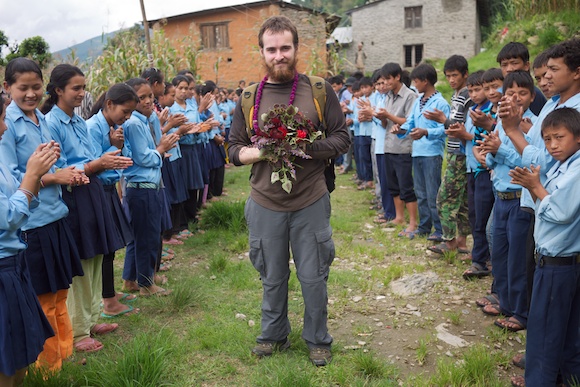 If I could take the past four months of traveling through third world countries and compact them into two days, it wouldn't even begin to explain how life-changing, eye-opening, and humbling the past few days have been for me.
I'm still digesting everything so I hope you'll forgive me for not going into too much detail, but it should be enough to say that I gave my first, second, and third public speech, entirely unprepared, in front of almost one hundred children and adults, after climbing up through the clouds to the highest elevation I've ever ascended on foot.
I was welcomed and treated like a king.
And what had I done to deserve all this? Nothing.
I had to keep reminding myself that although I hadn't done anything to deserve such a grand welcoming, my ability to reach the world through my writing gave me a potential that none of them had; I had to constantly remind myself that my life contains such an abundance of opportunity that I needed to find some way to give it back to them. Continue reading →