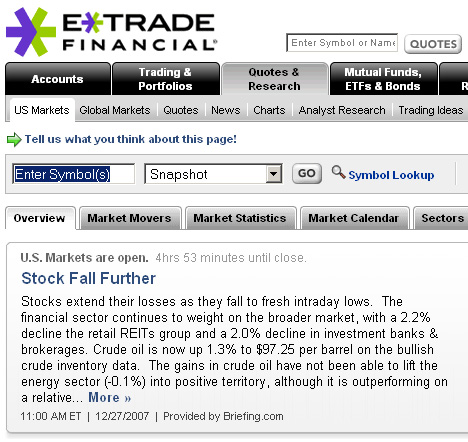 How does a company as big as ETRADE allow for such content to be displayed on their website? I understand that the content isn't actually provided by ETRADE but by Briefing.com. But come on -- Stock Fall Further? Stocks Fall Further!
I decided to read the whole paragraph underneath the title to see if I could find any more grammar mistakes... and waddya know: "The financial sector continues to weight on the broader market,".
It really makes me wonder how many people are needed to proofread something that will be seen by so many visitors.