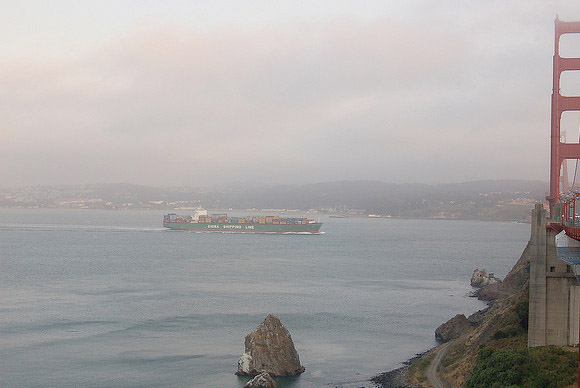 A ship's captain doesn't spend time staring at the ocean behind him; where the ship is going is a lot more important than where its been. If the captain is preoccupied with what's behind him, he won't see the obstacles ahead in time to change course.
But that doesn't mean he ignores where he has been. He keeps his focus on what's ahead but also maintains the ship's log and refers to it when he needs to look back.
Annual reviews work much the same way. We shouldn't dwell on our prior failures and successes in life but we should keep a running log of where we've been.
By recording our goals and then reviewing what happened, we gain valuable insight into how we respond to changing conditions of life. Every year we get a little better at navigating the ocean of existence and adjusting our course for the future.
I've been publishing annual reviews and announcing my new years resolutions on this blog since 2003. Until last year the process of the annual review and planning hasn't changed.
Each year I would list several things that I hoped to accomplish and then at the end of that year I would publish a post describing which of the goals I reached and which fell by the wayside.
It was a failed system. Every year the majority of my goals would go untouched. I was doing annual reviews and planning, but I wasn't reviewing my reviewing and planning system!
When I finally implemented a new system last year, the new system turned out to be just as ineffective as the old one -- it was too complicated for my needs. But at least now I'm learning and trying new things.
What's important when trying new things is that we adopt what works and leave behind what doesn't. That's basically what annual reviews are all about: Looking at what did and didn't work and then adjusting course for the next year.
Just as a ship under power won't stop moving just because an obstacle appears, time won't stop and let us decide what to do with our lives. We need to take an active role, anticipate obstacles, and plan the journey. We need to think about where we're going and make decisions about how we're going to get there.
This Thursday, I will publish my review of 2010 and share what I've learned over the past year. I'll also share the navigation and planning skills that have worked for me and explain how I will use those to help guide me through next year.
If you do an annual review and/or planning, what does that process look like?