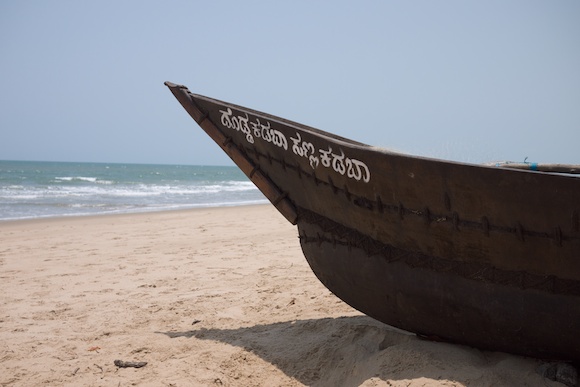 In the past six months I have lived in four countries and called more than twenty-six places home. I've traveled more than twenty-five thousand miles using cars, buses, jeeps, trains, airplanes, rickshaws, taxis, motorcycles, and my own two feet.
I've gotten lost walking at night in Bombay. I've watched thousands of giant bats descend on the great city of Udaipur. I've walked through clouds, surrounded by fields of corn and I've climbed ten-thousand feet into the Himalayan mountains, covered in sweat, sand, and sunburns.
Sitting down to write a summary of the most incredible six months of my life, I found myself faced with the task of telling a story of epic proportions, one that felt on par with the Lord of the Rings and The Odyssey. I considered limiting it to the story of my inner journey, but then I realized that was even more grand than the physical one.
As I reminisced and pondered what to write, my journey reminded me of these words by the Greek poet Constantine Cavafy, written almost exactly one-hundred years ago:
When you set out on your journey to Ithaca,
pray that the road is long,
full of adventure, full of knowledge.
The Lestrygonians and the Cyclops,
the angry Poseidon -- do not fear them:
You will never find such as these on your path,
if your thoughts remain lofty, if a fine
emotion touches your spirit and your body.
The Lestrygonians and the Cyclops,
the fierce Poseidon you will never encounter,
if you do not carry them within your soul,
if your soul does not set them up before you.

Pray that the road is long.
That the summer mornings are many, when,
with such pleasure, with such joy
you will enter ports seen for the first time;
stop at Phoenician markets,
and purchase fine merchandise,
mother-of-pearl and coral, amber and ebony,
and sensual perfumes of all kinds,
as many sensual perfumes as you can;
visit many Egyptian cities,
to learn and learn from scholars.

Always keep Ithaca in your mind.
To arrive there is your ultimate goal.
But do not hurry the voyage at all.
It is better to let it last for many years;
and to anchor at the island when you are old,
rich with all you have gained on the way,
not expecting that Ithaca will offer you riches.

Ithaca has given you the beautiful voyage.
Without her you would have never set out on the road.
She has nothing more to give you.

And if you find her poor, Ithaca has not deceived you.
Wise as you have become, with so much experience,
you must already have understood what Ithacas mean.

Constantine P. Cavafy (1911)
I like to think of my Ithaca as that moment before I die where I look at back on life with a feeling of contentment; that moment where I say to myself with confidence that I was happy for everything I had done, everyone I had met, and all the people whose lives I helped change along the way.
That's my Ithaca. The journey between this moment and Ithaca is pure opportunity, pure potential, pure life. I might be lowering my sails and preparing to set anchor in a familiar cove for a few months, but the journey itself is far from over.
This journey began when I decided it was too important to postpone and although the journey may have been epic, there wasn't anything extraordinary about its beginnings -- this journey simply became the most important thing in my life.
Are you postponing something that your gut is telling you would be epic? Have you been putting something off that you know deep down inside needs to be done?
The journey will only begin when you decide it's too important to continue putting off. There will be people -- Cyclops and Lestrygonians -- who try to deter, distract, and discourage you. Pay them no attention. There will be seemingly insurmountable challenges that you need to face. Do not feel intimidated.
This is your journey and your great voyage through the sea of life. You choose who to share your journey with and what stops to make along the way. You choose when to raise the sail and when to set anchor. You choose what Ithaca means.