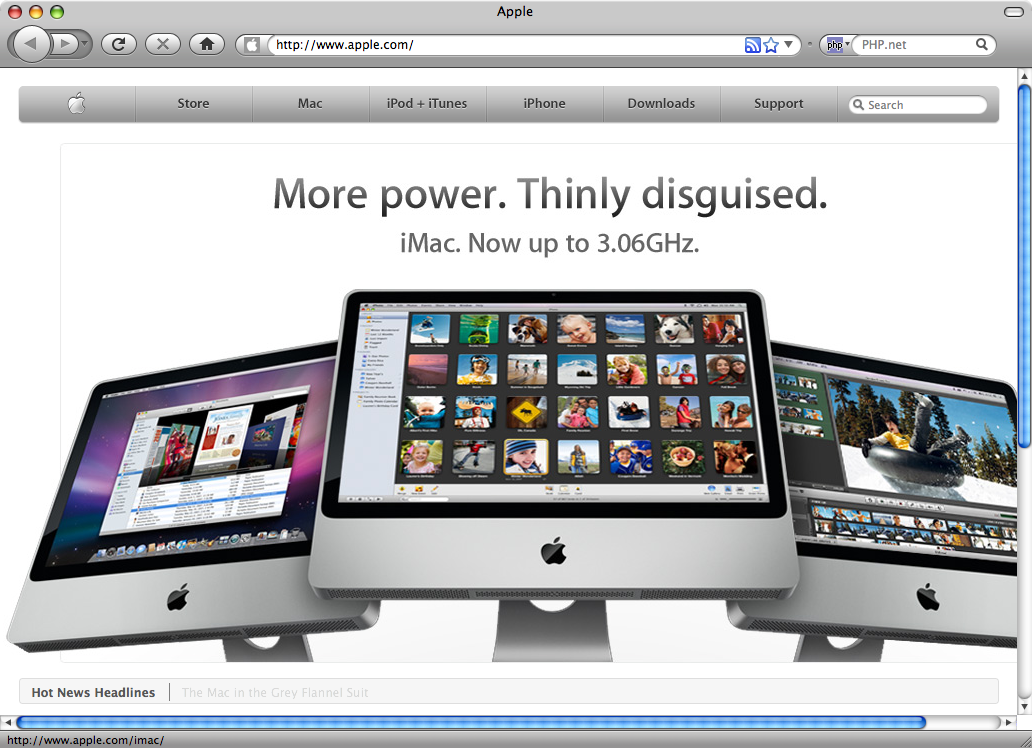 I do all my browsing with my web browser resized to 1024x768, mainly because I don't need the window to take up the whole screen, but also because I like to see how compatible sites are with lower resolutions. As you can see from the screenshot above, Apple's home page is not fully viewable in 1024x768.
According to Google Analytics, 30% of all the visitors to my blog are browsing with a screen resolution of 1024x768. I'm not alone: According to W3Schools 48% of their visitors are browsing their site with 1024x768.
Come on Apple, don't lose sight of usability!