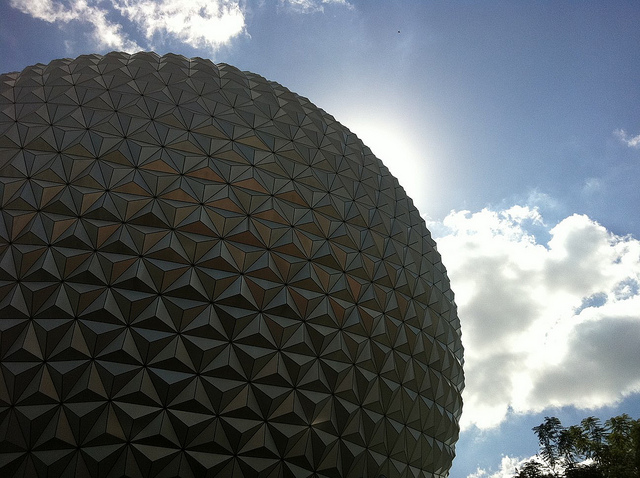 I traveled 1,300 miles by foot, car, subway, and two airplanes to watch a spaceship blast off into space. Was it fun? Absolutely. But was my decision to spend time, money, and resources to watch a machine carry humans into space really just another small vote for poverty?
A child is painfully aware, if only subconsciously, that it knows very little. The young brain does not see the world and say, "I know everything; I don't need to learn that." It doesn't make assumptions. A young brain is infinitely curious. Always exploring, always learning, always expanding its horizons and converting the unknown into something that makes sense.
Scientists call this brain plasticity, our brains' ability to evolve, change, and grow based on the experiences and the environments we're exposed to. As we age, our brain becomes less plastic and begins to harden as we convince ourselves that we know. We know how language works. We know how people work. We know how the world works.
But when we expose our brain to something new -- a different set of people, an awkward social situation, a reality that was previously deemed science fiction -- our brain is forced to cope with this new truth. It's forced to grow. It's forced to return to its plasticity and expand.
Travel is considered one of the best ways to learn and grow because you cannot hold onto your assumptions. Unfamiliar situations force you to reconsider what you know, leaving you with no choice but to learn. Your brain expands and grows to hold this new knowledge.
We assimilate knowledge through observation and experimentation. Children seem to know this instinctively and use their curiosity and higher risk tolerance to experiment and try new things.
But as we grow older and stop experimenting and observing new things, our brain starts to decay. Instead of expanding and increasing our potential, our brain eats away at itself, limiting our perception and caging us inside.
Imagination is the easiest way to prevent stagnation, but it can only take us so far. Witnessing firsthand what humans are capable of achieving expands our vision and our perspective in a way that imagination alone cannot.
Is it important to follow space exploration? Is it important to go out of our way to witness our incredible feats of engineering and creativity?
Absolutely.
Watching the space shuttle Discovery launch six humans into outer space wasn't just fun. It helped expand my brain. It helped me appreciate the collective potential we possess as species.
I had seen videos of the poverty in India, but it wasn't until I was physically there that it became real and changed who I was inside. Likewise, I had seen videos of previous shuttle launches, but it wasn't until I witnessed one with my own two eyes that I learned to appreciate the significance of reaching for the stars.
It's important to learn about what the human race has achieved. It's important to follow the advancements of our race and wrap our heads around what each step means for humanity.
We all play a key role in our evolution and each one of us possesses an enormous amount of potential that can be used to help move us forward.
Could it be that we've limited our view and our perception so much that we're unable to perceive, process, and otherwise comprehend the high levels of intelligence within our reach?
Could it be that we're so caught up in our little view of the world, so wrapped up in our ever-hardening brains, that we fail to see what we're individually and collectively capable of achieving?
It was just a little over a hundred years ago that we were using horses for transportation. Now we're communicating across the planet using tiny handheld devices, zooming around in various forms of mechanized transportation, and building machines that carry us into outer space.
If humans like you and me are capable of putting people in space, why can't we bring everyone on Earth up to an acceptable standard of living? Why can't we give every child a good education and a warm place to sleep?
We can.