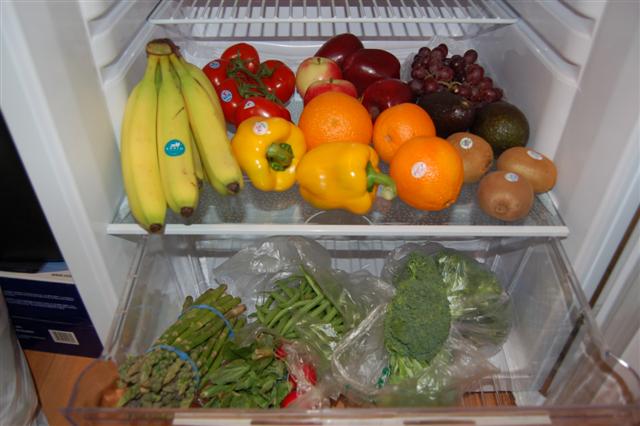 I went food shopping today, at Whole Foods. It's not the cheapest place to shop, but they certainly have good stuff. I always shop for the current week, nothing more. By the end of the week everything in my fridge should be gone (besides peanut butter, jam, flax oil, etc).
The rest of my diet includes whole wheat bread, tempeh, brown rice, beans, whole wheat pasta, whole grain cereal, assorted nuts, and soy milk. My fruits I eat raw, and I usually steam veggies in the microwave (1 inch of water on the bottom of a bowl, add washed veggies and microwave for 5 min). Although I've been avoiding all dairy for the past few months, I've recently introduced whey protein back into my diet to help with my muscle gains.
This week I'm also trying something new, soy yogurt. I've read the live cultures in yogurt are really good for your digestive system and since I've been having odd digestion issues, I'm going to see how that helps.