I was shocked to see this Google Software Update window on my Mac this morning asking me to install an update to the Google Talk Plugin: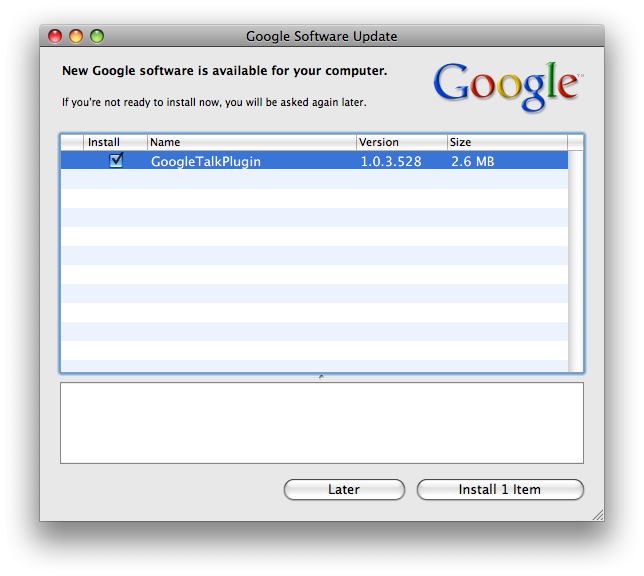 First of all, I had never seen this update window in my life and I never approved the installation of any such Software Update Engine! Secondly, what Google Talk Plugin is it talking about? As far as I can remember, I never installed a GTalk plugin. I use Adium for chatting on GTalk and I never had to install a plugin to use Google Talk! Maybe the update engine is trying to update the GTalk plugin that came with Adium?
There are some other people who are also quite annoyed by this secret update engine installation. Apparently the update engine is fully open-source, but there is no uninstall program. To uninstall it, you must unregister applications that are using it and wait a day for it to automatically uninstall itself. How ugly.