I'm following WordPress on Twitter and I was excited to see a recent tweet that WordPress 2.7, Release Candidate 1 had been released. I was very curious to see if comment threading was added or if it had been dropped since Automattic's acquisition of IntenseDebate a few months ago. (I'm sure I could have gotten an answer to that by poking around on the WordPress Trac, but it wasn't that important.) Yesterday, I wrote about how I decided not to outsource my comments to IntenseDebate so if you read that post you'll understand why I'm excited about the possibility of native comment threading.
For testing WP 2.7 RC1, I decided to upgrade an existing blog that I set up a few months ago, but that I haven't launched yet. My first impression upon seeing the new WordPress Dashboard? Wow. It's amazingly different (but in a good way). Oh, and there is native comment threading support!
I've included some screenshots below, including the Discussion Settings where you can see the new options for comment threading and Avatars. Also, I also did a quick threaded comments test using the default WordPress theme, which you can see at the end. Enjoy!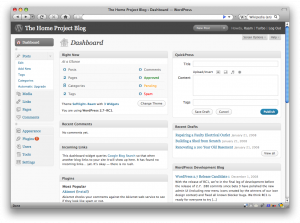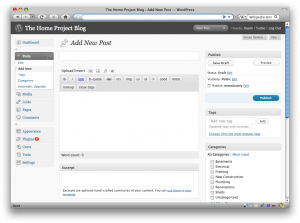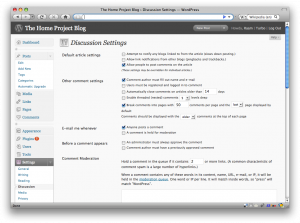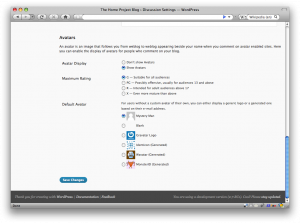 And for the finale, comment threading!