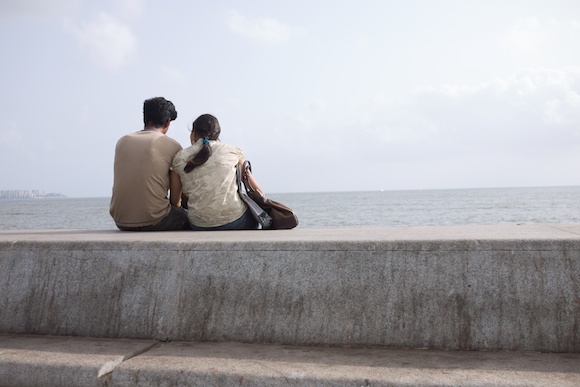 This is a guest post by my buddy and good friend, Ali Dark. Ali lives in Brisbane, Australia and I'm currently in Kathmandu, Nepal.
We spent about an hour and a half on Skype bouncing ideas off each other and discussing ways that we could help make the world a better place. This is a great example of why I think technology gives us the perfect opportunity to start bringing the world together -- two people who never met each other, separated by thousands of miles, brainstorming ideas to help improve humanity.
Ali and myself are both going through life changes that involve a strong dissatisfaction with "normal" and an even stronger desire to do something that ensures we leave behind a world better than we found it. This blog post was born from our discussion and I think it includes some important ideas for bloggers and non-bloggers alike.
Making a difference starts with taking a stand. It starts with planting our feet on the ground, openly showing that we care, and being willing to discuss and brainstorm solutions to real problems... problems that are determining right now the future we leave behind for our children.
--
Let's start a little fire that whistles "I am not scared of my conscience" all over the web. Let's integrate our passion and conviction with the rest of our lives.
So you have a blog. It's easier to care on Facebook or Twitter than it is on a blog. Facebook is not "on topic". Facebook is you talking to the people who already like you. Twitter is similar, with a bit of hopeful marketing thrown into the mix.
But to care on your blog -- which is not about caring but is about whatever your target market needs from you -- that's something else. That's something called a day job.
That might be all we think of it as right now, but we can change that with a little tactful integrity.
My confession
I care a lot, but not on my blog. I care everywhere but my blog. I'd even rather care at my family dinners than on my blog. I even started another blog just so that I could care over there and not care on my main blog, where I want to sell stuff sometimes.
You know the word you just read... "integrity"? What does that really mean? More importantly, what does it mean today? The definition of integrity is getting looser and looser as the rift between life and logic widens.
Remove the disconnect. Together.
If we're going to make a difference in the world, we need to stop preaching to the converted. We need to stand up for our beliefs. We need to become voices for our convictions. If we think there are essential problems that need solving yesterday, we need to get active. We need to integrate the information dissemination process into our lives.
Care on your blog
Here's the call to action.
But hang on, you might be saying, my blog targets an audience who are potential customers. Why would I shoot myself in the foot by shoving my unrelated ideas into their heads? Just because I should? My wife/husband/bank account is not going to appreciate this. In fact I could do more about my cause with more money, not less.
Okay, let me be more specific. Show that you care somewhere on your blog, in interesting and creative ways that accompany and compliment your on-topic content. Like a spark, visible for a second from everywhere but not dominating the landscape.
Excerpts. Links. Call outs. Asides. Footnotes. Sublime messaging. Nothing cheap. Nothing Corny. Do it your way.
For example
My blog is about helping people shine confidently online, to rise above the branding/marketing theories and thrive as themselves. Something like that -- I'm still working it out.
For bloggers, this is what I'm thinking: introduce a widget under the post or the footer of your blog, or down the sidebar somewhere. This widget could link to your Google Reader starred items. Or maybe a Twitter hashtag feed. Or maybe a specific Digg feed. You get the picture.
In this little box, in the context of "Ali's Reading..." for example, you would see what I care about.
Your eyes will go there. You will know that it's not about blogging, necessarily. You will know it's not being shouted at you. You will be reading and clicking by choice. You will be learning what I care about because you care. Totally non-invasive, but strangely attractive.
If you're not a blogger
If you're not a blogger, why not talk about real world problems the next time you're chatting with friends or family? Why not pose a question that will cause everybody to talk -- or at least start thinking -- about long-term sustainable solutions to problems the world is facing right now?
Takeaways
Let's tell the world it's okay to care by openly showing that we care and integrating that into every aspect of our lives. Let's make it clear that it's okay to express hope, concern, and conviction for the future of our children.
I know it sounds crazy, but think of it this way. Everyone cares about something. If everyone cared openly, it wouldn't be like "oh my god this guy cares about something, smash the computer reset button, no time to backspace". It will be like, "oh, so that's what this guy cares about. I wonder why?"
Ali does WordPress websites for microbusinesses, freelancers, and anyone who wants one really. He also cares a lot and thinks the whole planet should be vegan. But even if you're not, he still believes in your shininess.