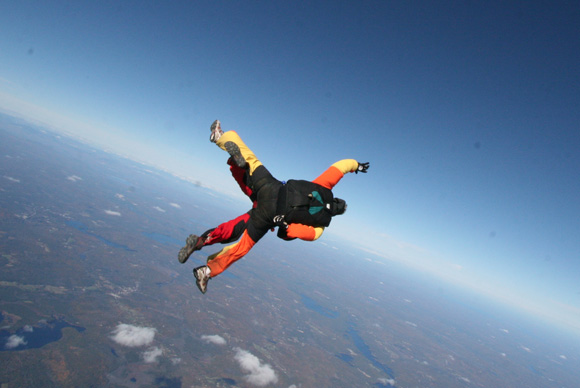 At least in this dimension, everything relies on gravity. Even the creatures that have learned to cheat gravity by flying still require a place to set down; a place to feed, reproduce, relax, and recharge.
Breaking through our own preconceived limitations and discovering new heights is vital to growth, but to perch on our newly discovered ledge and reassess our new position, we still need gravity -- we still need a link to Earth.
Our life gravity can come in many different forms. It could be a vision or a mission. It could be the welfare and happiness of our family, a set of specific goals, or even the advancement of a career. It could be a set of core values or principles on which we base all our decisions.
Whatever it is, it needs to be clearly defined and frequently revisited. If you cannot quickly and simply answer the question, "What is my life gravity?", you may find yourself confused, restless, or feeling lost when you start reaching new heights.
Identify your gravity and learn to work with it. Learn to regularly reconnect with your purpose. Otherwise, no matter how impressive your growth, you will be like a balloon let loose on an open sky; you may soar to great heights, but your life will be nothing more than a loose collection of scattered achievements, one day ending with a pop somewhere in the vast skies of time.
One person can win the lottery and end up staying poor while another person spends half their life working hard and amasses great wealth. The difference? One of them recognized the gravity that holds that wealth down.
One person can have the best idea in the world and go unheard while another person builds an empire and changes lives. The difference? One of them understood the gravity that makes change possible.
Your life is a gift. The legacy you leave behind is entirely in your hands. Your legacy -- to your children; to your family; to the world -- is entirely determined by your ability to focus your life. Without something to pull you back to the center, your life will constantly be unfocused.
What is your life gravity? When your ideas, aspirations, growth, and achievements start reaching the stratosphere, what ensures that you have a place to set down, soak in the new perspective, reassess your position, and refocus your energy?