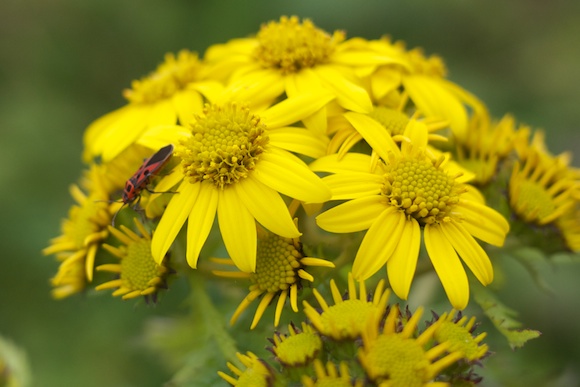 As the speed of my life comes to a screeching halt in the United States, I find myself desperately searching for something of my nomadic lifestyle to hold onto -- some way to apply what I've learned without traveling.
I wrote these nine nomadic principles as a way to remind myself how to stay nomadic even when I'm not moving around -- a way to keep that freedom alive inside regardless of how limited I might be location-wise.
You don't need to be a nomad to apply these lessons and they're just as relevant for a non-traveler as they are for someone who spends their life roaming the planet.
1. Embrace change
Change is the only constant in the universe. If your life is full of routines, it can be extremely easy to forget how natural it is for things to change unexpectedly. Change is normal. Resisting this universal constant guarantees you will encounter stress when things don't go according to plan.
In the life of a nomad, change becomes the routine -- change is simply an indication that adjustment or adaptation is necessary. Remaining flexible and adaptable are keys to survival for a nomad.
There is nothing wrong with making plans, but always remember that you cannot outsmart the universe. If the universe says change is inevitable, don't become distressed or upset when things don't go according to plan. Instead, embrace change and learn to adapt to every new situation.
2. Live in the moment
When you're a nomad constantly moving from one place to the next, you don't have the luxury of putting the present moment off until later. Today might be the last time you'll find yourself with the opportunities that lay before you, so staying present and living in the moment becomes a necessity.
Whatever you're doing, allow yourself to become fully present in that moment. Soak in your surroundings and allow the smells, sounds, colors, and textures to fully engulf your senses. When unrelated thoughts arrive, let them arrive but give them a lower priority.
You can be fully present while still taking care of what needs to be done, both now and in the future. Your goal shouldn't be to ignore everything except what's happening right now, but rather to prioritize things in such a way that you can maintain a fully present awareness while still managing the rest of life.
3. Keep your options open
Nomads like to stay flexible and ready to change whenever the need or desire arises. Keeping your options open doesn't mean avoiding commitment, but the options you choose to keep open should enhance your ability to reach your goals.
If your one year goal is location independence, for example, renting an apartment instead of buying a condo would make more sense. If financial independence is your goal, buying a used car that you can afford would make more sense than taking out a loan and extending your debt.
Try not to close yourself into a corner or lock yourself out of opportunities. Whenever you have a choice to make, look ahead and ask yourself what decision would offer the least restriction and provide the greatest room for unforeseen changes.
4. Make use of familiarity
As a nomad, familiarity is mostly an unfamiliar concept. The only thing that becomes familiar is experiencing the unfamiliar. The constant stress of adjusting to new situations quickly reminds us how valuable even a little familiarity can be.
Use familiarity as an opportunity to refine your approach to life and practice open-mindedness. How can you best prepare yourself to react to the next unexpected situation? How can you be even more grateful for this moment?
Be careful not to let familiarity make you too laid-back or complacent. Instead, use the freedom it provides to work on things that will continue advancing you towards your goals. Speaking of goals, make sure you always have a few goals that require you to step out of the comfort of familiarity to continuously challenge yourself.
5. Respect your health
There are few things more important to a nomad than his or her health. Without good health, life stops. Freedom disappears and life becomes magnitudes more difficult.
Your health determines your freedom. The healthier you are, the more opportunities become available. Good health is also an insurance policy against unforeseen circumstances. You never know when you'll be left alone to fend for yourself or when a situation will require you to put aside your own problems and help a loved one.
Your health is one of the very few responsibilities that is entirely your own. You not only have a responsibility to yourself, but also have a responsibility to all those around you who will have to bare the burden when you allow your health to deteriorate. Your health is your wealth and without it you will always be poorer than you need to be.
6. Cultivate frugality
Nomads don't have the luxury of running to the store and buying a replacement every time something breaks. Instead, when something breaks, the item transitions from having one purpose to having a different purpose. Items that can serve multiple purposes are also valued higher than single-function items. Durability and taking the time to care for things to ensure they last a long time, are valued higher than anything else.
The next time you're about to toss something, ask yourself if it could be used for something else. Think outside the box. Could it be given to someone who needs it? You shouldn't become a pack rat and hoard junk, but don't toss something just because it has a superficial defect.
Conversely, when you're about to buy something, really ask yourself how much value it will add to your life. Is there something else you already own that will achieve the exact same result? Can you borrow an item from a friend or even offer to buy it from them?
7. Trust in nomadic serendipity
Traveling alone in a foreign country can oftentimes feel like traveling on an alien planet where the language and writing are incomprehensible. This forces you to rely on the kindness and generosity of the human soul and you quickly learn to trust in nomadic serendipity. You learn to accept that it's OK for people to lend you a hand when you're lost or need help.
But use common sense and never let down your guard. One evening I was walking back to my hotel in Vietnam when two young girls on a motorcycle pulled up next to me. As they waved me over, my first thought was that they must need help. It turned out they were hookers and, as I walked away, they got aggressive and grabbed my arm.
Always remain vigilant, but be open to the possibility of a total stranger offering a helping hand. When you know that you need help, or when you don't think you can handle a situation on your own, remember that most people are genuinely good. Also remember to always be ready to provide a helping hand when someone else needs it.
Spread kindness and generosity and the universe will reciprocate. Be receptive to kindness and generosity and the universe will allow good energies to flow in your direction.
8. Learn to remain detached
Nomads recognize the impermanence of everything around them. They're forced to accept, on a daily basis, that everything which currently exists will one day change. Possessions wear down and break, landscapes transform and change, people grow and move away.
Becoming attached to anything -- cultures, possessions, outcomes, people, or even your own body -- will only lead to unnecessary pain and unhappiness. When something you're attached to changes in an unexpected way, you'll become distraught and upset that things didn't go as planned. If you're not attached, you will never be disappointed -- every change that occurs will simply add color to the canvas of life.
Avoiding attachment doesn't mean being insensitive or not making commitments. It simply means preventing yourself from becoming shackled to an outcome. It means embracing the unknown and recognizing that even your existence is temporary.
A life free from attachment is a life with more room for love and happiness.
9. Develop a deep appreciation for family
Some nomads are lucky to travel with their families, but for those of us who travel solo, every day becomes a reminder for the importance of family; every day becomes a reminder for how big the world is and how few people on this planet we can say genuinely care for our well-being.
Even if you see your family every day, always remember how lucky you are to have each other. Greet them lovingly. Be polite. Speak with love. Argue with love. Be kind.
Remember that of all the billions of people that exist, they're the ones who are most likely to be there when you really need help. That dedication deserves immense respect. Having family to love and care for is a privilege and they should be treated as such.
**
Travel teaches us so much and yet those lessons are often left behind when we return to our normal lives. It happens so easily because the context is so different.
Think back to the last time you traveled: What lessons or observations might you be able to adapt to your current life? Add your thoughts to the comments below and help me expand this list.