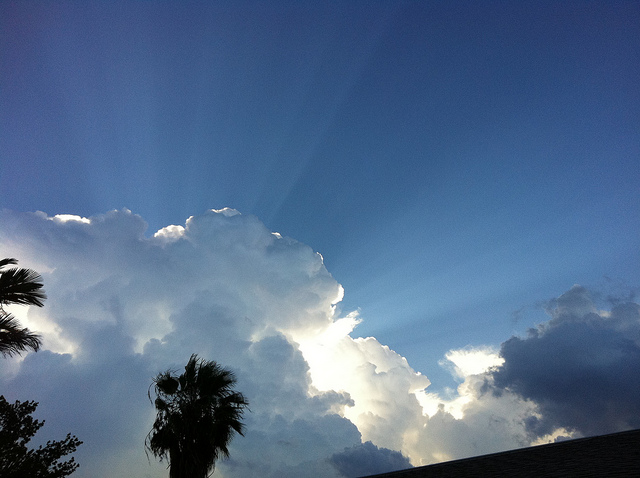 This is the conclusion of a four-part series on income ethics. The series describes my discovery of a need for income ethics, explains why we need to define our enough, discusses the problem with art and equality in the digital age, and lays out the income ethics that I have defined for my own creative work (this essay). You can read the entire series on one page here.
In my life, there are many things that are important to me but nothing is as important as upholding my personal values. In reflecting on how I could uphold my values while earning an income from my creative work, I looked around to others who had chosen similar work so that I could understand how their values had influenced their income ethics. What I discovered surprised me.
Personal ethics were practically non-existent. There were no value-systems in place for handling income and the capitalist society that surrounded me even seemed to encourage a disconnect between our values and our income. This left behind a sea of irresponsible individuals who worked and lived with open-ended or non-existent income ethics.
The resulting consumerist culture expressed no expectation of us to share, provided us with no inherited sense of responsibility for giving, and did not encourage us to think beyond ourselves or towards a future where we no longer existed but where the results of our actions continued to reverberate through time.
Instead of recognizing the value of what we have now, we are instead encouraged to live in a state of fear for what we might not have tomorrow. Instead of accepting the fact that we could die tomorrow and then sharing more with those who will still be here when we're gone, we instead choose to be selfish, egotistical, and stubborn to the reality of our mortality.
But without the help of others, there is very little we can do to change this culture. As long as the machine of consumerism stays oiled and running, there will be no societal incentive for us change.
However, if our society doesn't expect us to be responsible, that doesn't eliminate this responsibility: the individual simply inherits it. When we as individuals accept this responsibility, we work towards creating a society that expects us to be responsible.
It was a deep philosophical shift towards minimalism that helped make me aware of just how entrenched in consumerism my society had become and it helped me view and understand income and personal responsibility from a different perspective.
It became clear that if my society was not going to hold me responsible for using my income ethically, I needed to accept that responsibility to create and share a set of guidelines that would uphold my values.
My Ethics for Generating Income from Creative Work
All non-free creative work will be made public domain within one year
All gross annual income exceeding $15k USD will go to charity
All expenditures will be documented and published annually
At least 25% of every sale or transaction will go to charity
Each of these guidelines addresses a specific area of importance to me in relation to generating income: Freedom of art (1), defining my enough (2), transparency and accountability (3), and showing up for what matters to me (4).
Note that I'm calling these my ethics. I feel that every individual needs to recognize their enough and then work from there.
I spent weeks muddling over these points and tweaking them until my intuition told me they felt right. It wasn't until I recognized and defined my enough that I was able to use my core values and my sense of planetary responsibility to guide the rest of the process.
I'll go into detail and explain my reasoning behind each guideline:
1. All non-free creative work will be made public domain within one year
If I'm going to release non-free creative work -- that is creative work whose access is restricted by monetary value -- I want to ensure that all those who cannot afford the work, or who are not interested in supporting my work, still have the opportunity to access, build upon, and learn from whatever I create.
My personal philosophy has been heavily influenced by the hacker ethic, the key points of which are access, free information, and improvement to quality of life. An example of this philosophy can be found in the open-source community, where sharing and openness ensures that everyone can build upon previous work, thereby creating a continuous cycle of learning and improvement.
To pay-forward everything this philosophy has awarded me, I will release all non-free creative work into the public domain within one year. If you cannot afford something that I create, all you need to do is wait until it becomes free.
This guideline also protects me as an artist: As a creative worker, my 'work' should never stop. My job isn't to create something and then go have it manufactured like a product and sold over and over. The digital nature of my creative work (primarily writing) allows me to do this with the Internet, effortlessly replicating and distributing my work over and over. But as an artist, that's not my 'work'.
When a digital artist forgets that his or her job is to produce art, they can get wrapped up in the potential of this technological machine (the Internet) to replicate and distribute their work. As a result, they might stop creating new work and instead focus on maximizing the use of this machine to generate income from existing work.
This one-year lifespan on non-free work ensures that I'm always looking forward, always focusing on creating and always treating my work as art, not spending my time tweaking existing art to maximize profit or finding ways to imitate the success of other artists.
2. All gross annual income exceeding $15k USD will go to charity
In the past year, I've traveled across the planet, sailed on the Pacific ocean, piloted a small airplane, watched a space shuttle launch, and trekked up into the Himalayan mountains. And I've done all of that and gained a lifetime of experiences on less than $15k USD. This is my enough.
If there are billions of people on the planet who survive on $4 a day, then I can certainly find a way to thrive on $40 a day. For the foreseeable future, I see absolutely no reason for keeping more than $15k USD per year to myself, so anything I receive over that amount will go towards charitable work.
I've seen how money can change our perspective and quietly inject greed into our lives. When we're poor, sufficiency appears one step ahead. When we're rich, sufficiency still appears one step ahead. No matter what we do, sufficiency always appears out of reach and we never seem to have enough.
Instead of chasing sufficiency, we need to recognize that it's already here; it doesn't change or move, we do. By setting a limit for my personal income and committing myself to donating the rest to charitable work, I'm recognizing sufficiency and choosing to live within it. I'm ensuring that the more I earn, the more I'm reminded of, and contributing to, my planetary social responsibility.
3. All expenditures will be documented and published annually
With transparency comes accountability. I want to be held accountable for my income ethics. I want to hold myself accountable and I want you, and everyone who helps support me, to also hold me accountable.
By documenting and publishing my expenditures for all the world to see, I'm providing you -- whether you choose to support my work or not -- with a full view of where your support is going and where the charitable portion of my income is being donated.
Since the beginning of 2010, I've been documenting and publishing my expenses. Going forward, the frequency of these reports may fluctuate but they will always be free, always as detailed as possible, and always published at least once a year.
When I publish these reports, I don't feel like I'm doing it to justify my expenses to you. Instead, I feel like I'm doing it to justify them to myself. In creating this transparency for you, I'm forced to be transparent with myself.
4. At least 25% of every sale or transaction will go to charity
By having a portion of every transaction go to charity, I'm ensuring that no matter what I earn, there will always be something given back. That means if I only earn $100 a month from my creative work, $25 of that will always go to charity.
Giving a portion of every transaction to charity is important because it acts as a commitment to a sustainable future. It acts as a continuous reminder of the importance of sharing and the role charity plays in fulfilling our planetary social responsibility. It's a way of always 'showing up' for what matters.
(Income tax should be the answer to this, but until our leaders have their priorities straight, I'm creating my own self-imposed income tax to work towards what I feel is important.)
A Note on Charity and Charitable Work
I use the words 'charity' and 'charitable work' interchangeably throughout this essay, but since a large portion of my income will be donated I should clarify what I mean by "going to charity"
I want to dedicate a portion of my time every year to doing charitable work. However, until I'm in a financial position to take things into my own hands, I will simply make regular donations to charitable organizations. As my ability to spend more time and money on charity increases, some of the charitable income will go towards charitable endeavors of my own.
The charitable portion of my income will be kept in an interest-bearing account separate from my personal accounts (earned interest will always go to charity) and the balance of that account, as well as the donations that are made, will always be disclosed in my published financial reports.
It's the Universe or Nothing
Human history can be viewed as a slowly dawning awareness that we are members of a larger group. Initially our loyalties were to ourselves and our immediate family, next, to bands of wandering hunter-gatherers, then to tribes, small settlements, city-states, nations. We have broadened the circle of those we love. We have now organized what are modestly described as super-powers, which include groups of people from divergent ethnic and cultural backgrounds working in some sense together -- surely a humanizing and character building experience.

If we are to survive, our loyalties must be broadened further, to include the whole human community, the entire planet Earth. Many of those who run the nations will find this idea unpleasant. They will fear the loss of power. We will hear much about treason and disloyalty. Rich nation-states will have to share their wealth with poor ones. But the choice, as H. G. Wells once said in a different context, is clearly the universe or nothing. - Carl Sagan
I embrace these income ethics because I feel an inherent planetary social responsibility. I feel that if I'm able to generate income -- potentially large amounts of income through the Internet -- then I need to commit upfront to being morally responsible with that income. It's a commitment to myself, yes, but it's also a commitment to you, to the future, and to the world that supports us both.
Is your work important to you? Is the freedom, longevity, and legacy of your work of any significance? What does your 'enough' look like? Have you made the conscious decision to live and work within your enough? Where does your excess abundance go? How do you hold yourself accountable for ensuring that your work and your lifestyle reflect your core values?
Are these questions important? I believe they are and I encourage you to accept responsibility for equality and seek to achieve balance through understanding your enough. When we pay-forward the abundance that we receive and keep the cycle of giving alive, we will fulfill our individual roles as curators of sustainability and custodians of human solidarity.