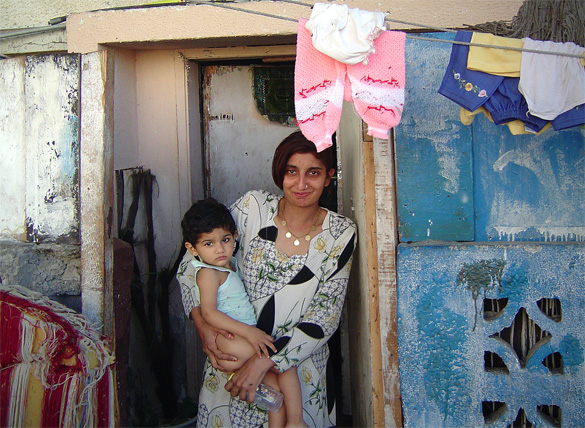 She smiled and asked in a somewhat sarcastic tone, "Do you live here or something?"
For her, dropping $250 in a single day was no big deal. For me, that's my whole budget for food, transportation, and lodging for an entire month.
Over the course of the past week, we had both spent several hours a day at the same cafe in the backpackers district of Kathmandu and on several occasions exchanged glances without speaking a word.
The free wifi and excellent coffee made the cafe a great place to use my laptop and for the past week it has been my home while I work during the day on my upcoming ebook, Small Ways to Make a Big Difference.
I returned the smile, simultaneously surprised and happy that my out-of-control facial hair -- which I refuse to cut until the end of my initial six-month journey -- had not scared away yet another person.

We continued talking and I learned that she grew up in Canada, has a degree in education, and has been traveling for the past ten years holding jobs in various countries.
She talked about how nice it was to work in a foreign country where she was not only paid well but also provided with free health insurance, free lodging, and given two months vacation every year.
She uses her vacation every year to explore various parts of the world. She's currently vacationing in Nepal where she is taking yoga and painting classes, going on trekking tours, and hanging out a cafes reading and trying not to get bored.
Her current job has her working in the United Arab Emiraties (UAE) as a first grade school teacher for children with whom she cannot even communicate due to the language barrier.
The UAE, which she describes as being "like the twilight zone", has the world's seventh largest oil reserves and possesses one of the most developed economies in the Middle East.
I told her about my previous four months of travel and explained how the poverty, suffering, and inequality that I witnessed had driven me to start looking for ways to help.
When I asked her to tell me more about the UAE, she told me about the extreme riches and extreme poverty that exists there. She explained how the laborers were not supposed to work when the temperature rose above 120F degrees, but higher powers more interested in progress than human life made sure the temperature was always reported as 119F degrees, regardless of the actual temperature.
She talked about how expatriate laborers would come from countries like India and Pakistan in search of work, hoping to send money back to their families. Upon arrival, many of them would have their passports illegally confiscated.
These people would then be forced to work in grueling conditions for 14 - 16 hours a day while mothers and children, like the two in the photo above, would live in makeshift houses, oftentimes in overcrowded and unsanitary housing conditions just a few kilometers away from luxurious palaces they themselves were helping build.
Ferrari's and Lamborghini's could be seen driving next to the repressed people who were working to build this empire. Despite this, many of the wealthy people in the United Arab Emirates would say to your face, "there is no poverty here".
I starting talking to her about my ideas for how I thought we could bring awareness to the problems, brainstorm solutions, and provide small steps that could make a difference in the long-term.
But instead of the enthusiastic response that I expected, she shot down each idea with an example of why it wouldn't work. She kept describing specific types of people who were more interested in their own problems than those of the rest of the world. As far as she was concerned, the situation was hopeless.
Now before I continue, let me say that the position of a school teacher -- especially one that teaches young children -- is held with very high regard in my mind. I strongly believe there is no better way to change the world and affect the lives of others than through teaching children, so this post is in no way an attack on this person. Rather it's simply an observation that I made about her attitude towards the problems in the world.
She had already accepted defeat. She had already accepted that nothing could be done about the current state of the world.
With all the difficulties, all the obstacles, and all the challenges blindingly obvious, it was easier to just say that it can't be done. It was easier to talk about how difficult the changes would be than it was brainstorm solutions and be willing to sacrifice comforts.
***
The attitude that we bring to any situation heavily influences the outcome of that situation.
If we go around with an attitude that nothing can be done, it's more than likely that nothing will get done. But if we approach a problem with the attitude that something will be done, then there's a damn good chance that something is going to happen.
As my focus in life makes a huge shift towards figuring out what I can do to help make the world a better place -- as I read, research, and talk to others about the problems the world is facing and the efforts already in progress -- the scope of the situation is becoming more and more clear to me.
The sheer scale of the challenges and obstacles -- the incredible forces of greed and ignorance; the hugely influential power of governments; the political control the wealthy -- they're are all beginning to feel unmatchable.
As I sat there working on my first ebook -- a tiny piece of digital media designed to help give people ideas for ways they can make a difference in the world -- this person sitting across from me was making it sound like it was all for nothing. And I was beginning to believe her.
She continued talking and I glanced down at the ebook on my laptop. For just a moment, I began to feel hopeless. I began to feel as though maybe all this work was for an unattainable dream.
Maybe there really was no hope for all those poor people dying of starvation. Maybe those children were doomed to a future without opportunity. Maybe the inhumane abuse of power in the UAE will continue indefinitely, crushing the dreams of workers going there in search for a better life for their children.
And then it hit me.
Like a virus taking control of its host, I was allowing this negative attitude to infect my dream of possibility. I was letting go of optimism; letting go of confidence; letting go of hope. I was letting go of everything that was driving me.
I was letting go of the one thing that all those suffering people are holding on to -- the one thing that nobody can take away from us so long as we choose not to give it up.
***
To complain and say that it can't be done? That's easy. To hold your ground and take action when faced with a seemingly insurmountable challenge? That's difficult.
Only one of those two paths leads to progress and if progress is what we seek, then the choice is clear.
Nobody said that changing the world would be easy. Nobody said that working towards a better future would be comfortable and without sacrifice. Nobody said that we could sit back and wish away all the problems in the world.
We need to maintain an attitude that we can make the world a better place, that we will work towards a world where nobody goes hungry. We need to accept that poverty and injustice exist in the world and then believe that we can do something about it.
If we combine that attitude with purposeful action, progress towards a better world is inevitable.
Photo credit to JakeBrewer