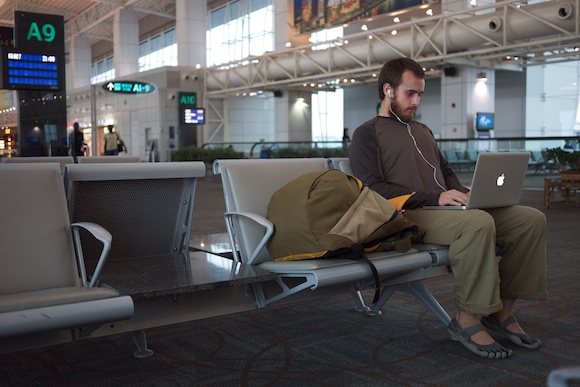 "How many bags?"
"Just one" I replied, motioning to the small 30L backpack on my shoulder.
"And how much luggage?"
"None... just this one bag."
It's as if people can not comprehend someone traveling with only one bag. Everyone, from the airline ticket attendant, to the taxi driver, to the clerk at the hotel, seemed to insist that I must have more luggage.
I sat down in an empty section of Malaysia's Kuala Lumpur International Airport and put my bag down on the seat next to me. As I watched people wrestle with multiple suitcases, I looked over at my lonely bag and remembered how different my life used to be. Continue reading →