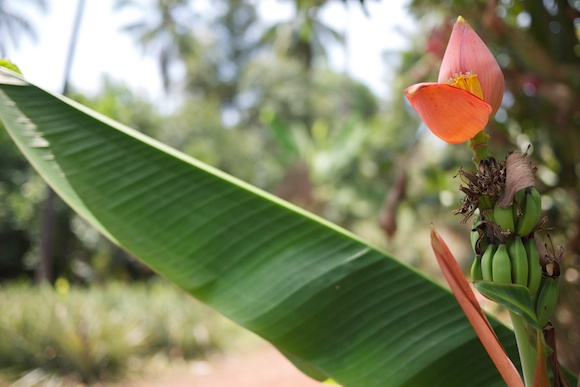 Last week my nephew celebrated his first birthday and over the weekend I attended two birthday parties for him. I watched as he opened numerous presents and found himself surrounded with more toys than he could possibly know what to do with.
He played with each toy for a few moments until he seemed to become so overwhelmed by everything around him that he reached up for his mother (my sister) with open arms. The abundance was too much. He just wanted simplicity.
It was easier to return to the familiar comfort of his mothers' arms than it was to indulge in the excess of toys surrounding him.
I realized that like my nephew being surrounded with toys, we often surround ourselves with more than we know what to do with and, as a result, we become physically and psychologically overloaded.
Stress, feelings of isolation, boredom, a missing sense of purpose and direction, confusion, self-doubt, a lack of enthusiasm -- all of these are evidence of living with more than we can handle.
The evidence for this can also be found in our misplaced priorities and bad choices, not just as individuals or as a society, but as a race.
We start needless wars and support businesses that create harmful products. We waste enormous amounts of time and energy on things that are of no significant long-term value and we find ways to selfishly entertain ourselves while others are needlessly suffering.
But nature knows how to correct such imbalances; the universe has certain fail-safes in place that ensures balance is found when things get too far out of whack.
My one year old nephew, who can barely even walk, instinctively knew how to solve the problem of having too much: He returned to simplicity.
The growing trend in minimalism, the emerging interest in doing things the natural way, the desire to find ways to reconnect with nature and with our own bodies; all of these are a direct result of an unsustainable volume of abundance being made available to us over the past few decades.
Humanity is reaching out to its mother with open arms for comfort and a reconnection to what's real.
Abundance is Inherently Unsustainable
Abundance is like fire: If it's not contained and controlled, it will cause destruction and chaos instead of providing energy and a potential for progress.
Abundance requires intelligent life to intervene and shape it into something sustainable.
We can build, create, and accumulate to no end, but without putting any effort into sustainability, all our great achievements and incredible creations are putting us at risk of overloading our lives and destroying our planet.
But that doesn't mean we need to remain childlike and throw out all the progress we've made. My nephew isn't going to abandon his toys forever. Once he feels ready to stimulate his curiosity, he will return to those toys and they will help him grow.
The key to making abundance sustainable will not be found in dumping all the progress we've made and rewinding life to its pre-industrial form.
The answer to how we can make abundance sustainable will emerge when we learn to balance our connection to Mother Nature with the exploration of our endless human potential for creativity.
We can all work towards that balance by taking steps to reconnect our mind and body through exercise, yoga, and meditation. We can do it by finding areas in our lives where abundance is unsustainable and then take steps towards making those areas more balanced and harmonious.
We can do it by renewing and revitalizing our physical and spiritual connection to Mother Nature.
As my nephew grows and becomes more independent, the bond between him and his mother won't get weaker, it will get stronger. He won't ignore where he came from and who made his existence possible.
We need to remember where we came from and what makes our lives possible. We need to nurture the bond between our soul and the universe, between our spirit and and the Earth, between the energy and love that exists within us and every other living thing.
Taking Initiative
Nurturing a bond with the universe requires finding balance within our own lives. By identifying imbalances and taking steps to correct them, we can create an atmosphere that is conducive to forming deeper connections.
Here are a few unsustainable and imbalanced areas of my own life that I'm going to work towards changing over the next few months:
Less coffee and caffeine, more tea and water
Less time spent indoors, more time outside with nature
Less sleeping late, more waking early with the sun
Less physically idle time, more yoga, stretching, walking, and running
Each of these are areas in my life where I feel an imbalance or excess of abundance has led to unsustainable lifestyle habits. These habits are then having a negative impact on my overall well-being and disrupting harmony.
Is there excess somewhere in your life that needs to be made more sustainable? Have you experienced firsthand what happens when an abundance of something gets out of control? Have you ever felt so overwhelmed in life that your soul seemed to yearn for simplicity?