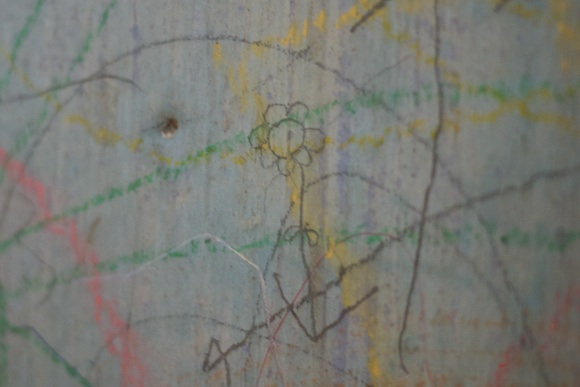 After reading my last blog post, Pemala, a Nepali friend and a regular reader, left the following note on my Facebook Wall:
Reading "The Revolution Starts Here" was very insightful. It gave me the moral support that is lacking in our community.

I have had enough with the Nepali community leaders in Boston who were fighting among each other for position. I took a stand and voiced my opinion in front of everybody. I thought, I could go home and talk about it or I could take a stand and let everybody in the community know what was happening.

I am planning to gather [the] younger generation for suggestions to improve the organization and have more youth involvement. And, I am going to propose that they help organizations like Nepal FREED who is doing something worthwhile for Nepal.
It was incredible to see how writing a blog post could help someone feel motivated to take action and possibly translate into things that would help the children I visited in a remote part of the world several months earlier.
Pemala's message caused me to really dig deep and consider the far reaching effects of our actions. It made me analyze the reasons for my own inaction and gave me the missing piece to the puzzle of why I've been feeling stagnation in my life since returning from my trip overseas.
Her message allowed me to see the role initiative plays in instigating change.
The Need for Initiative
The word initiative means to have "the ability to assess and initiate things independently", to "use your initiative, imagination, and common sense".
Think about that for a moment and ask yourself how often you're initiating and how often you're just reacting to the situations around you or waiting for someone else to take action.
To take initiative, you need to be fearless. You need to be so fed up with the status quo that you're willing to risk everything in effort to change it.
In my previous post when I talked about the revolution starting right here, within each of us, I was talking about how we need to become the initiators. We need to revolt against inaction and take initiative.
When we see something that needs changing, no matter how small, we need to lead the charge and take initiative.
Setting an Example (or How I'm Not Setting an Example)
The best way to affect the world around you is by taking the initiative to make changes to your lifestyle so that you become a walking, talking, breathing example of the changes you wish to see in the world.
If you hate to hear about animals being hurt, you should not eat meat. If you want to stop the pollution produced by burning gasoline, you should not be needlessly driving a gas guzzling vehicle. If you're not recycling, you should not be complaining about garbage polluting the planet.
It's easy to claim the desire for change without actually taking initiative, but that just makes you a hypocrite. If you aren't doing everything in your power to make your own life a living example of the change you want to see, then your words are just full of air and you're a fake.
I'm sorry if this sounds harsh or confrontational, but it's as much for you as it is for me. I need to say these things publicly to put myself in the spotlight.
I catch myself talking about change -- talking about taking action and living a healthy life in harmony with nature -- but then I find myself doing the exact opposite purely out of habit or laziness.
I talk about the incredible benefits of meditation and yoga, but then turn around and sleep late instead of doing either. I'll choose to drink coffee over tea, even when I know the extra caffeine is unhealthy for my body. I'll spend money on lattes that I really cannot afford, all because it's easier than breaking the habit.
I talk about the benefits of recycling, but then do nothing when I see my family throwing everything into one trash barrel. I'll talk about overcoming fear, but then turn around and be too afraid to start a conversation with a stranger.
What happened to fearlessness? What happened to courage? What happened to taking action and starting a revolution?
Just Get the Ball Rolling
Talking is easy, but taking initiative requires courage. It takes real commitment and dedication. It takes perseverance and passion of epic proportions. You need to be so dissatisfied with the results of inaction that you're prepared to risk everything to see something change.
When I quit my job and moved to India seven months ago, I did it because I was so tired of not following my dreams. Just like Pemala got fed up with going home and complaining to her family about the problems in the Nepali community, I got fed up with dreaming about what my life could be instead of actually doing something to change it.
But once I took the initiative to change things, everything else began falling into place. One thing led to the next and the inertia of completing each step pushed me forward; it helped put me in a position to take action on each succeeding step.
Staring at the mountain and feeling overwhelmed that I cannot reach the top in one giant step will just lead to discouragement and more fear, but breaking it down and focusing on just one small step in the right direction leads to instant progress.
That's not to say it's easy sailing once we take the first step. I left home seven months ago without a backup plan. I sold all my stuff and emptied my savings account to make that dramatic lifestyle change. Now I'm back at home with no possessions and an empty bank account. I'm searching for any type of work I can find and trying my best to stay on my feet.
But the ball is rolling and now my dreams are no longer just dreams. I know where I'm going; I know what's next and I have unrelenting enthusiasm to keep moving forward regardless of the challenges I may face. I feel unstoppable because I took the big first step and got the ball rolling.
From further discussions with Pemala I know that her single action of standing up and voicing her opinion has also led her to take further action. Now she's well on the way to creating real change in her community.
If she was still going home and venting her frustrations to her family, nothing would be changing; no balls would be rolling and inaction would still be dominating the situation.
4 Places to Start Taking Initiative Today
There are lots of places to start, but here are four general areas where I think everyone can find something. Choose an area where you feel the most frustration in your life and then analyze what tiny improvement or change you can make.
1) At home
I have always preferred to wash dirty dishes by hand. As soon as I bring something to the sink, I wash it. Everybody else in my family seems to let them pile up until the sink is overflowing and eventually someone loads them into the dishwasher.
But that doesn't deter me. Twenty years have gone by and I still prefer to wash my dishes by hand instead of leaving them in the sink for someone else to wash.
Changes at home aren't always easy, but they are an excellent environment to practice the dedication that's needed to make changes elsewhere. It's a perfect place to test the commitment to your own lifestyle changes.
While family members might be the most likely to resist change, they are usually the most receptive to your thoughts and opinions. If you speak with love, they will listen with love.
In the four spheres of influence -- yourself, your family, your community, the planet -- being able to implement changes at home is practically a prerequisite to implementing changes in the community or the planet. It's not a requirement, but the skills and lessons that you learn will prepare you for bigger challenges.
Start small, speak with love, and explain why the change is beneficial. Most of all, don't just participate in the change, lead the way. Be the initiator. Any flakiness in your own commitment will translate into excuses for others not to follow.
2) At work
Do you have suggestions for how things at work could be done differently? Bring your ideas to management or directly to your boss.
Be mindful of the attitude that you bring to work. How do you relate with your coworkers? How do you greet them? Do you take your stress and anger out on them? Take a deep breath and try converting all your negative energy into love, kindness, and compassion.
If your work environment isn't conducive to health and harmony, ask yourself how it could be changed. Talk with your coworkers and see what they think could be improved or changed. Collaborate with each other and be the one to take the initiative to lead.
3) In your community
Pemala saw that change was needed in her community and she found the courage to stand up and voice her opinion; she took initiative where initiative was needed.
Communities are everywhere. Your family is a community. Your office is a community. Your neighborhood and your circle of friends are a community.
Do you see something they're doing that is contradictory to what you believe is right? Take a stand a voice your opinion. Ask yourself how you could approach the situation to initiate change.
If the community isn't ready to change, or if they refuse to take your opinions into consideration, make a stand by leaving that community.
4) In your lifestyle
Changing your lifestyle isn't easy. In fact, it's probably the hardest thing to do, especially if your desired lifestyle is a lot different from what you're familiar with or if you don't have any good lifestyle role models.
However, modifying your lifestyle is also the most effective way of initiating change.
When you learn how to become the change you wish to see, you empower yourself with the confidence and fearlessness necessary to initiate further change around you.
I've already mentioned several areas of my own lifestyle that need changing and from this day forward I'm going to take initiative to change them. Instead of just thinking, dreaming, and talking about the changes, I'm going to work on actively implementing the changes.
This process has already begun: My decision to sell all my possessions and become a nomad was at the top of my lifestyle redesign todo-list. But now I need to continue building that list and checking off items. I need to continue implementing changes, refining and redefining my lifestyle so that it constantly reflects the changes I wish to see around me.
It's Time To Take Action
It all starts with taking one step. One step towards changing something that you wish was different. Ask yourself, what's the next step? Then focus on completing that step.
It doesn't need to be the most dramatic thing or the step that will create the most change. Taking any step in the right direction is better than being frozen in a state of inaction.
What's one thing in your life that you want to change? It could be an element of your lifestyle, something at home or at work, or even something in your community.
In the comments below, please describe one thing that you want to see change and then describe the next steps you're going to take to initiate that change. Let this be your public commitment to take the next step.